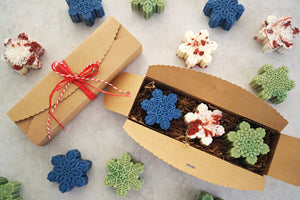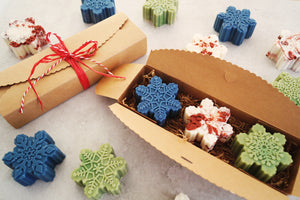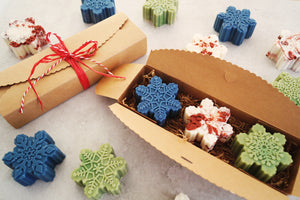 Snowflakes
This pack contains three snowflakes of the best seller soaps of 2023.
Each box contains Annie in the stars with spiciy notes, Ottanium with flowery notes and Maiscrub that is superfresh and will exfoliate your skin under the shower.
The box is filled with paper shavings to protect the soaps. A label is put underneath each soap with the description.