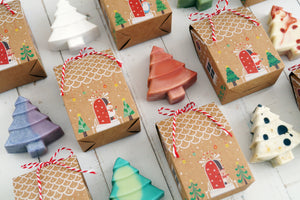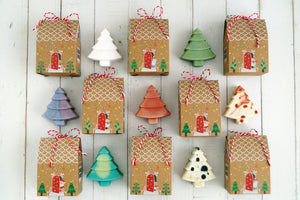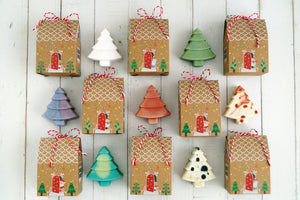 Xmas Cottage
Cute cottage boxes filled with one soap with the shape of a tree.
You can choose the type of soap you prefer from the menú on the side.
All our soaps are handmade so design may vary from bar to bar, the photo is just an example.
If you choose to buy more than one type of soap, I will put the name of the soap underneath the box so you can find it easily, without opening the cottage.